WHAT IT IS
ROICIAO Hair Building Fibers blend undetectably with existing hair strands to instantly create the appearance of naturally thick, full hair.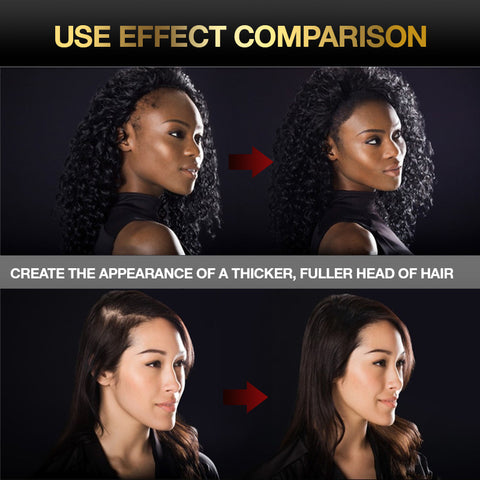 What can ROICIAO Hair Fibers do for you?
▲CREATES A FULLER, THICKER APPEARANCE:

Eliminate the unwelcome appearance of thinning hair with the natural REAL hair building fibers. Ideal for both men and women,

the hair thickener uses real hair fibers, allowing you to instantly create the appearance of a thicker, fuller head of hair for a more youthful look.

▲SUPERIOR ALL DAY HOLD:

Never flakey, the hair concealer is made with natural real hair fibers that will not stain the scalp, the pillow, or clothing.

It is recommended that individuals wear a nightcap or doo rag to extend the lifespan of each application.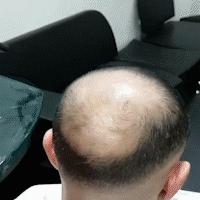 ▲NATURAL HAIR FIBERS:

Made with 100% natural real hair fibers, completely natural for a discreet look that is undetectable.

Also great for covering scars and cleaning up patchy beards, the natural hair fibers seamlessly blend with the existing hair with no unsightly transition

▲PERFECT FOR ALL HAIR TYPES:

Available in multiple shades to best match your natural color,

the premium natural hair thickener is perfect for all hair types, including naturally curly hair, coarse, medium and fine hair.
▲SYNTHETIC FREE: Free from dyes, powders, and synthetic ingredients such as keratin fibers,

real hair fibers electrostatically bond to your existing hair and scalp for a naturally thicker appearance.

For an improved hold, use with Hair Illusion Fiber Hold On Spray.
How ROICIAO Works
 Our hair fibers have a natural static charge. Just shake the bottle over thinning areas and immediately our magical fibers will begin clinging onto your existing hair. They will hang on for dear life until you wash them out.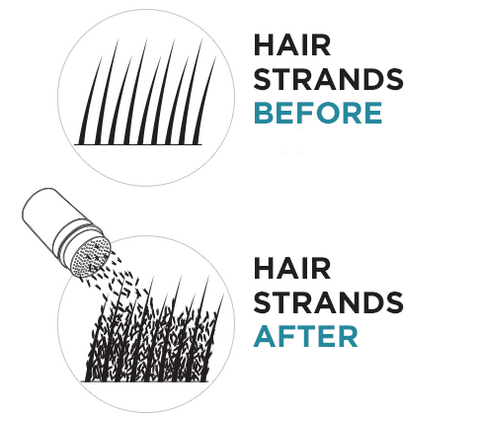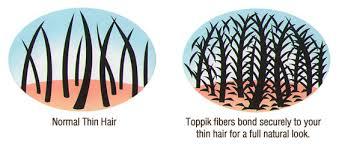 Benefits
Effective for man and woman
Waterproof
Fits all types of hair
Fits all types of hair loss like Androgenetic Alopecia, Alopecia Premature, Alopecia Areata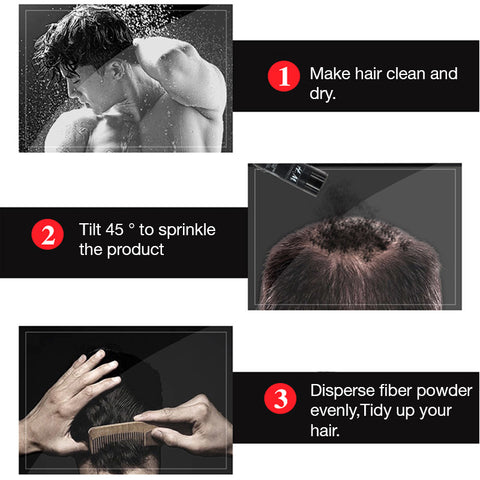 Specifications:
NET WT:

 28.0

g/0.99oz
Fiber colors:

 9

 colors option
Quality guarantee period:

 

3 years